Fall Fundraiser

Meg Adams, Divine Containers owner and FOVL business member, has a special offer for you!
$55 gets you a specially-designed-for-the-Friends floral/plant container!
A sample will be at the Victoria Library in September.
You can order by calling Meg at 612-916-6449
or visit her site at
divinecontainers.com
About the Friends of the Victoria Library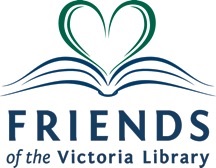 The Friends of the Victoria Library is a nonprofit organization that increases the use of the Victoria Library through public awareness and educational programming, advocates for strong public funding of the library, and provides private funding to enhance the services at the Victoria Library.

Our mission is to build a partnership between the Victoria Library and the community and to raise funds for special and innovative library programs, equipment and services.

"I love being a part of this dynamic, intelligent, and caring community of people who want the best for our local library!" Debbie Johnson, FOVL Event Chair, Member Co-Chair, and Newsletter Editor
---
Membership Meetings 2017: These dates fall on the first Monday of the month - January 9 (second Monday due to holiday), March 6, May 1, August 7, October 2, November 6. Additional meetings called as required, otherwise we plan to meet 6 times in 2017.
We meet at 6pm at the Victoria Library unless otherwise noted in the email reminder we send prior to the meeting dates.
---
What do the Friends do?

Sponsor programs for children, teens and adults
Purchase resources and equipment to enhance the library
Advocate for library concerns at the city and county levels
Provide volunteer assistance for the library as needed

Visit our Facebook page for news, updates and info about the Victoria Library and the Friends of the Victoria Library group.
---
How is the Library Foundation different than the Friends of the Library?
The Library Foundation of Carver County is a separate organization from the Friends of the Library groups. A Friends group supports its individual library branch, while the foundation is focusing on county-wide initiatives that will benefit residents at all branches or through outreach programs and services. The foundation and Friends groups work collaboratively on projects whenever possible.

Why is the Library Foundation Important?
Although the Carver County government has increased its support of the library system over the past few years, this money is earmarked primarily for staffing and book collections. Many programs and services that residents and library staff want to see the library offer are not possible through current tax dollars. To support these initiatives, the Library Foundation raises funds through contributions from businesses and individuals, grants, and special events. Those funds are used at libraries across Carver County.
SUBSCRIBE to our quarterly newsletter and meeting announcements via email:
Your email address will not be shared with any other organizations.